1.Go to Bibvip.com and click [Sign Up].

2.Input【Country】-【Phone Number】-【Password】-【Confirm the password】-【Invitation code (Optional)】,read and agree to the Terms of Service  , and click 【Sign Up】.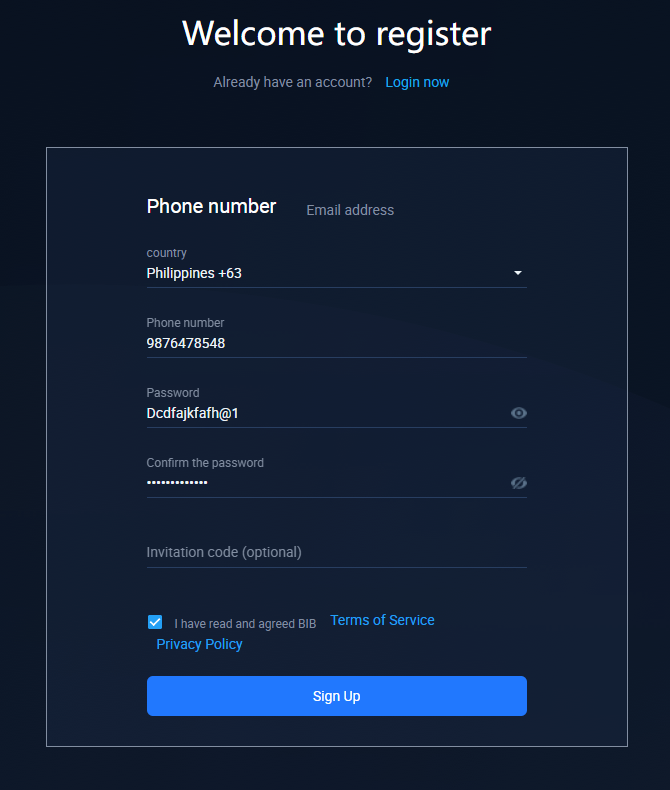 3.Click 【Security Verification】and swipe to the right to complete the Security Verification puzzle.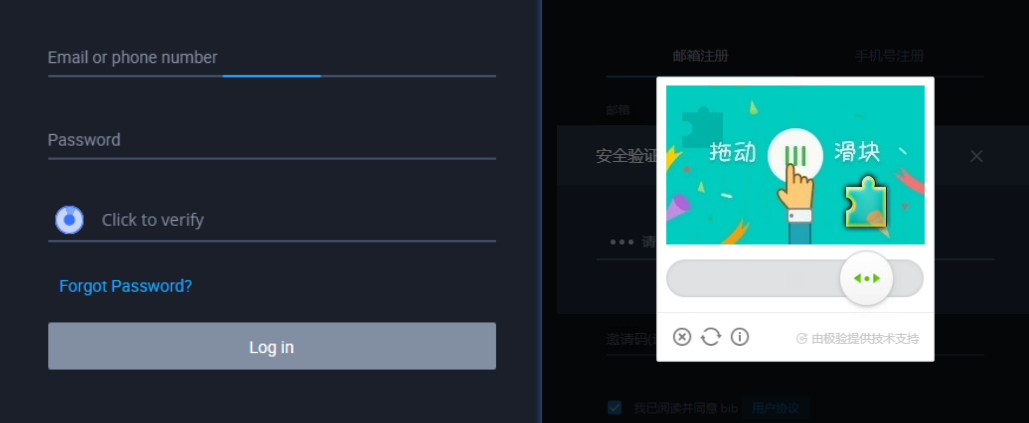 4.Click 【Get Verification Code】, then enter the SMS verification code, and click 【Confirm】to complete the registration.