If you wish to change the email registered to your BIB account, please follow the step-by-step guide below.
After logging in to your BIB account, click the profile icon in the upper right corner. Then, click the [Change] button beside Email Verification.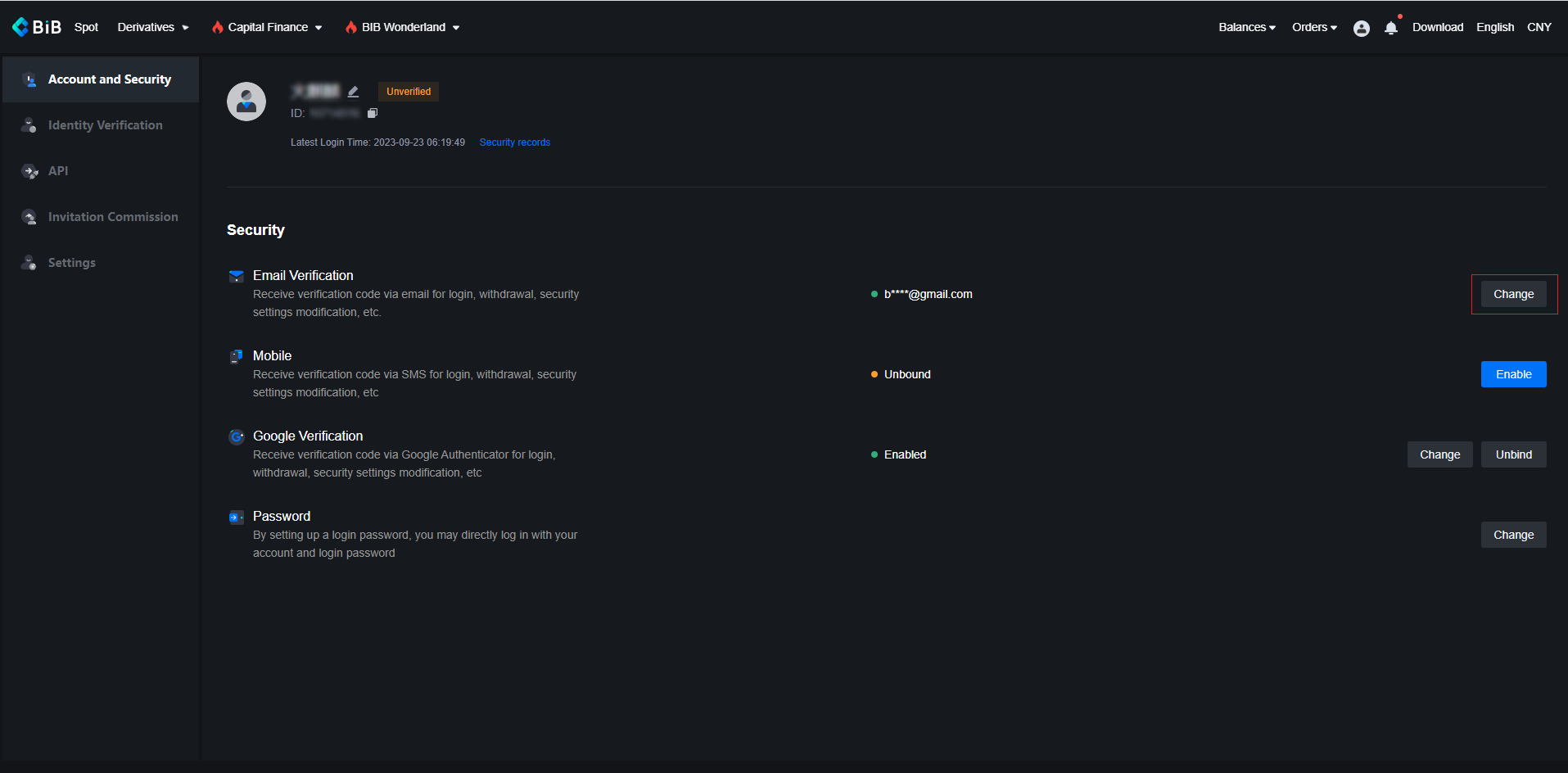 Please note that for security reasons, withdrawals will be suspended for 48 hours after password reset.
Enter a new email address you would like to bind with your BIB account.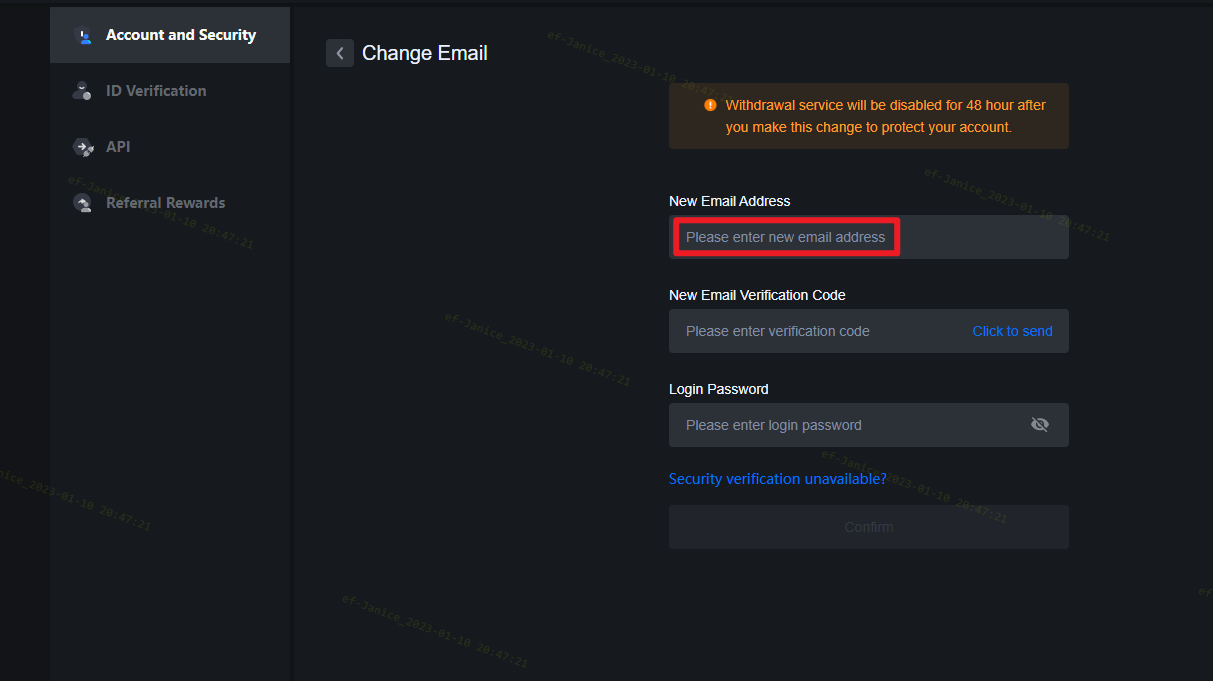 2. Click [Click to send] in order to have the verification code sent to your new email address.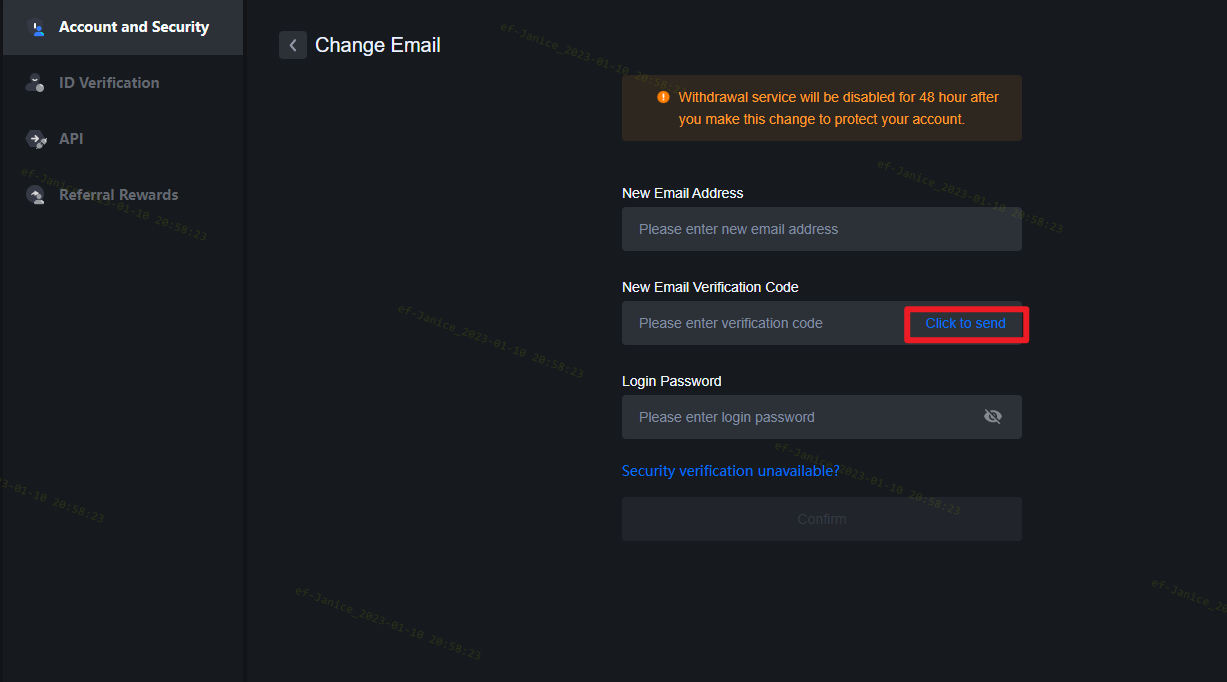 3. Enter your login password and click [Confirm].
You are then done with changing your account's email address!