Launch BIB App, tap the profile icon in the top left corner.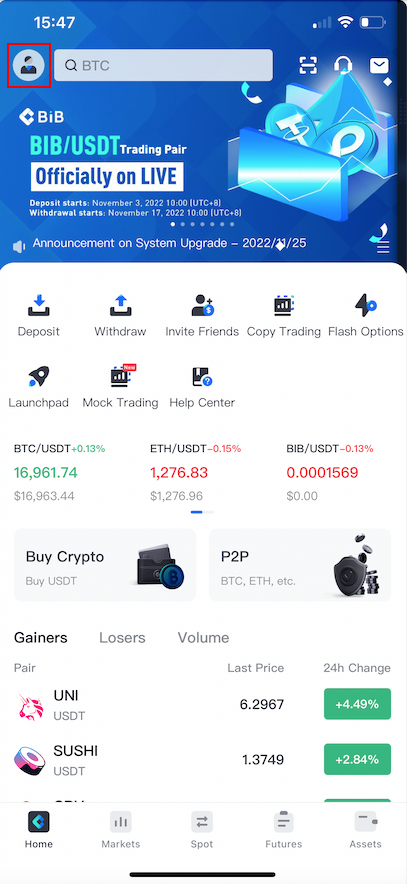 2. Tap [Sign Up] followed by choosing either to sign up using [Mobile] or [Email]. Then, fill in the neccessary information.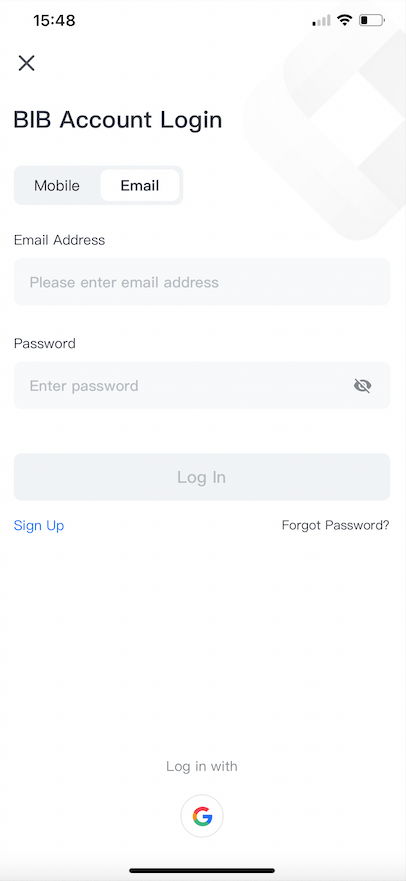 3. Let's take registration via email address as an example here. Follow the instruction on the page, please log in to your email to check and enter the verification code in the required field.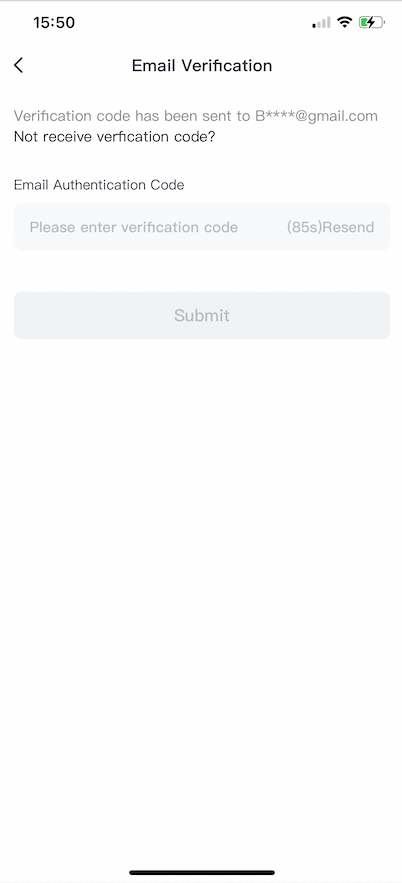 Click [Skip] if you don't need to set up Face ID.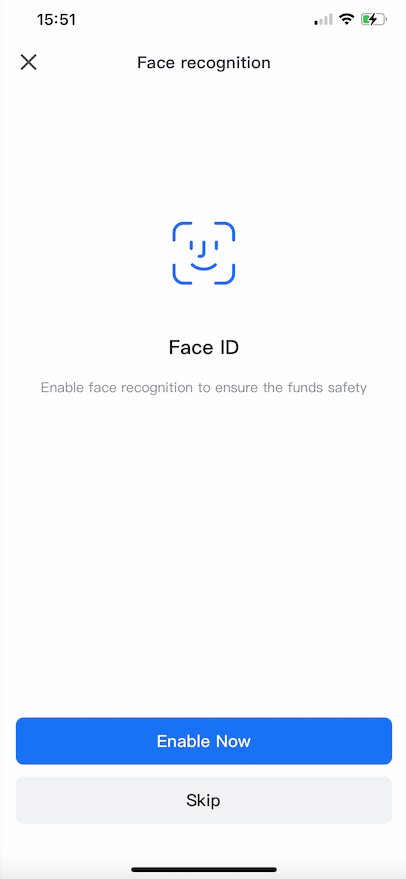 NOTE:
*For your own account security, we highly recommend you to enable two-factor authentication (2FA). BIB supports both Google and SMS 2FA.