Where can I get my account verified?
You can access the Identity Verification by tapping the profile icon at the top left corner of your screen,  tap on [Identity Verification] or access it directly from the verification status shown below your UID. Your current verification status determines the trading limit of your BIB account. To increase your limit, please complete the respective Identity Verification.
Log in to your BIB account and click [User Center] - [Log In].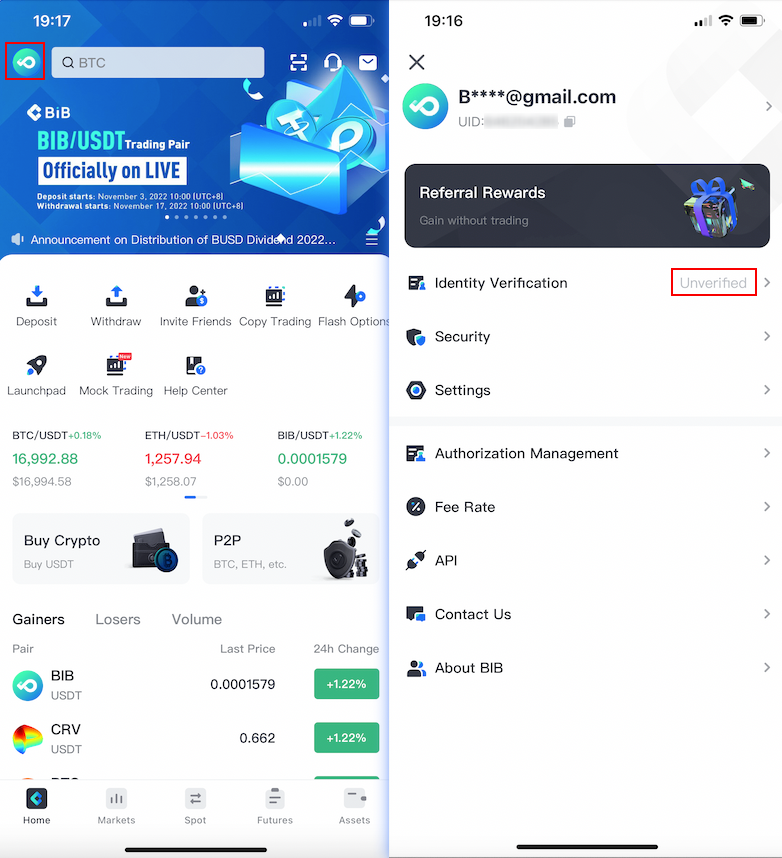 Identity Verification Lv. 1 Basic Verification
2. Below basic verification tap on [Verify]. Input [Name] - [ID Number], then tap [Submit].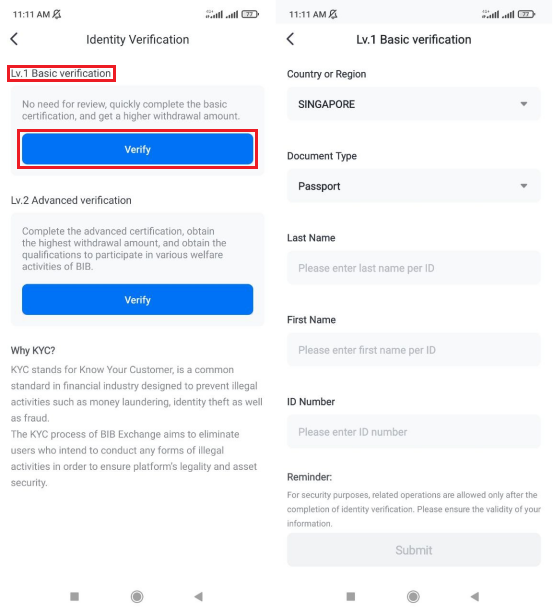 Identity Verification Lv. 2 Advanced Verification
3. You can begin processing your advance verification once the basic certification is complete. Tap on [Verify] from the advanced verification.
4.  Follow the instructions to upload photos of your document. Your photos should clearly show the document details.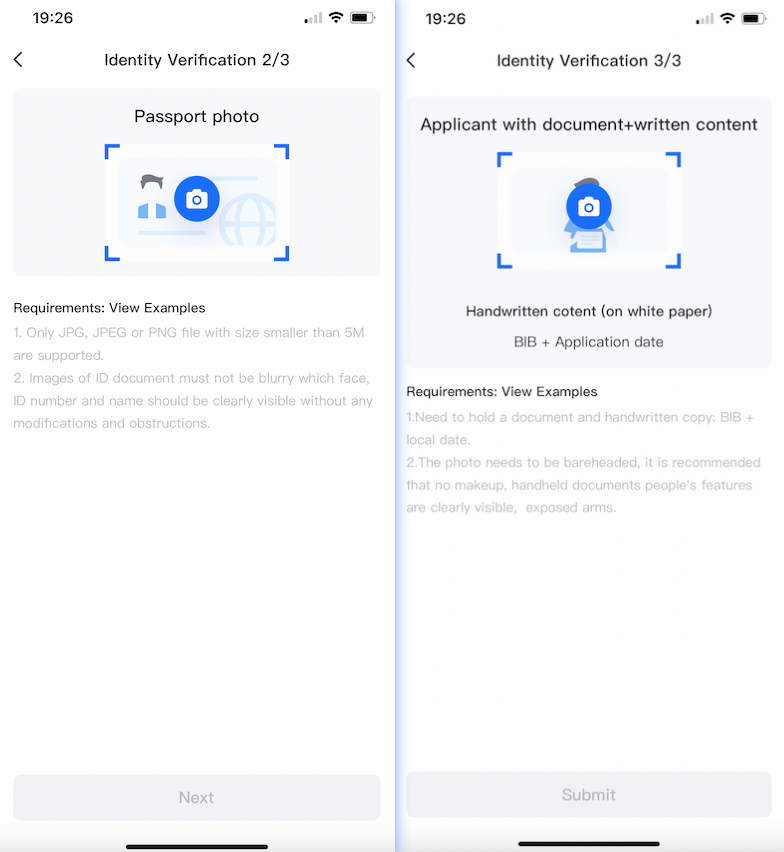 5. After completing the process, please wait patiently. BIB will review your data in a timely manner. Once your application has been verified, we will send you an email notification.