1. Click [Derivaties] in the navigation bar and then select [Futures].
2. If you already have a BIB account, please use your phone number or email address to log in.
3. After login, please click [Open Futures Account] to activate your futures account.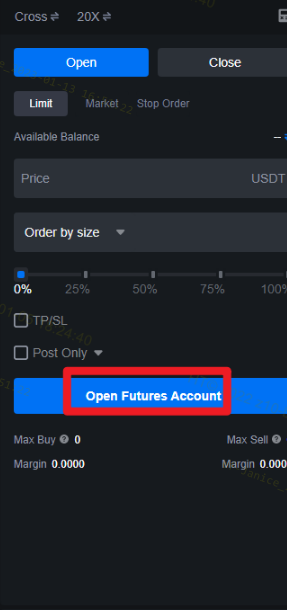 4. Make sure you fully understand the Futures risk disclaimer pop-up, then please click  [Open] and your futures account is successfully created. You can transfer assets to your futures account to start your futures trading.